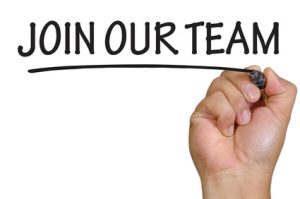 The title of this blog may lead you to think that my theme is the value that a fresh set of eyes can bring to strategic decisions. And while I know this to be true, I'm more interested in the benefit that you can gain during the hiring process, before you've even met that next key leader who will join your team.
The benefits that I'm describing have two distinct parts. The first should come from the conversations about the position that you're planning to fill. Whenever there is an opening, whether for a newly created position or to fill an existing role, it's an opportunity for strategic alignment. Have a conversation about how the position can best help your church or ministry achieve its vision. Those conversations may lead to adjustments in the job description, even for a replacement. In some cases, the strategic discussion may lead to awareness that a different role needs to be created rather than simply replacing an existing one. Whatever decision is made, if it's done through the lens of strategy, it leads to greater clarity.
The second potential benefit occurs in the interview process. We tend to think of hiring processes as funnels, starting with a large pool of candidates and narrowing down to the one who best fits the job description and the organizational culture. All of this is important, but good candidates are also interviewing you, and that means that you need to be prepared to answer their questions. What will you say when asked to explain your church's vision and the strategies to achieve that vision? Or when you're asked to describe the ministry's culture? Will the candidate hear consistency in the answers from others on the staff? If thinking about this makes you uncomfortable, please don't write a script for everyone to follow. The solution is to spend the time that's needed to clarify places of confusion or differences of opinion.
Given the normal ebb and flow of church staffs, many of you are probably in the middle of some sort of hiring process right now. Is this a golden opportunity to gain strategic clarity?
It's easy to receive my blogs by email. Just sign-up on Feedburner by clicking here.