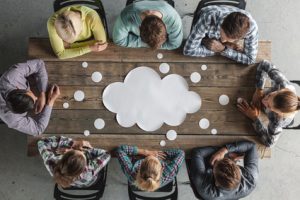 In my conversations with senior pastors, executive pastors, and ministry leaders, I'm often told, "We have a great team, but …" The words after "but" are revealing. They often indicate that the team falls short of being "great."
So what are the qualifiers that I hear most often? The three most common phrases after "but…" are:
… we're not pulling in the same direction. This response indicates either lack of clarity about the vision or lack of alignment. They may be great individual contributors, but they're working in silos. "Great" may be accurate, but they're not really a team.
… chemistry is lacking. I wish everyone got along better. Silos may contribute to this problem, but it's likely that a deeper issue is undesirable behavior by 1 or 2 individuals. They may have bad attitudes. Perhaps they're combative or even undermining their peers. These individuals are left on the team because they "produce" great results, but their presence makes it impossible to have a great team.
… as much as I like each of them, we're not meeting expectations. In this case, the relational chemistry is often quite strong. But a lack of group accountability and/or weak individual contributors keep the team from achieving its potential. The strong emphasis on team harmony prevents them from being great together.
To have a great team, you need to address whatever follows the "but." In the first case, it's essential to clarify vision and create common goals that transcend individual silos. In the second, unacceptable behavior needs to be addressed. Hopefully the individual will change, but if not they should be removed from the team. In the last case, a shift toward greater accountability can help the team rise to a higher standard.
How would you assess your team? If it is "great, but …," what should you do to answer without qualifications?
It's easy to receive my blogs by email. Just sign-up on Feedburner by clicking here.