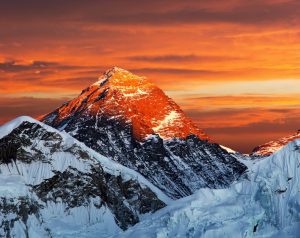 In my last blog, I reviewed The Power of Moments, the new book by Dan and Chip Heath. They explain that the trajectories of our lives are shaped by memorable moments. But more importantly, they also contend that we can be more intentional in creating moments for ourselves and those we lead.
An important aspect of moments is "elevation." The Heaths explain, "Moments of elevation are experiences that rise above the everyday … that make us feel engaged, joyful, amazed, motivated." They refer to these moments of elevation as "peaks." But according to the Heaths, "The absence or neglect of peaks is particularly glaring in organizations where relentless routines tend to grind them down from peaks to bumps."
I can't think of anywhere that this concept is more important than in church leadership. We naturally work to create moments at the high points in the Christian calendar – Advent and Holy Week. But what about the rest of the year? And what about all the things that we do outside of worship?
What would it look like in churches if …
Every worship service was a peak moment that made worshipers feel amazed at the movement of God?
A moment was created for new volunteer leaders so that they felt full of joy and amazement.
Small group leaders intentionally sought to create moments of spiritual engagement rather than just working through a list of questions.
One way to promote elevation is to "break the script … to defy people's expectations of how an experience will unfold." Unfortunately, in the examples above and many other things in churches, people know exactly what to expect because they are so routine.
I know there are many logical reasons that prevent you from "breaking the script." So let me close with one final quote from the Heaths: "Beware the soul-sucking force of 'reasonableness.'" What can you do to break the script and create more peak moments for the people you lead?
Receive my blogs by email (via Feedburner) by clicking here.