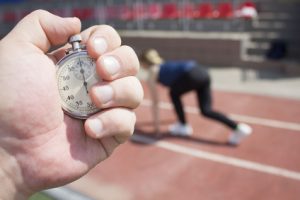 Far too often, the mental model of being the "boss" focuses on being bossy—directing, correcting, monitoring, and generally being the smartest person in the room. But what if your role was to help individual staff members reach their full potential? Of course, that is the perspective of a coach.
In sports, a good coach never loses sight of the goal. Developing individual players is a means for achieving that goal. Coaches know that players will make mistakes. They review films, not for punishment, but to help players learn from their errors. At times, the coach makes the hard decision to bench a player or to move him to a different position, but this is always done for the good of the team and the player. The one thing that will earn a swift rebuke from a sports coach is a poor attitude. Giving less than 100 percent or doing something that undermines team chemistry will not be tolerated. These same practices are applicable for any ministry leader who wants to make the shift from supervising to coaching. Which of these aspects of coaching should you seek to improve?
My teen years were deeply influenced by a great coach. As a freshman in high school, the only sport in which I had a chance to excel was distance running (cross country and track). And that chance was fairly slim—I was a small kid with plenty of determination but only average athletic ability. My performance that first year was mediocre. But my coach, Gene Bosse, believed in me. My sophomore year was only slightly better. Then I had a breakout performance early in my junior year, only to suffer a series of injuries that carried over into my senior year. That February, three months before graduation and the state track meet, my prospects looked bleak. I remember a tense conversation with Coach Bosse in which I told him that trying to make a comeback seemed futile. He demonstrated a remarkable mix of compassion and resolve in that moment, and that pushed me to keep trying. When I finished second in the mile run in the state track meet that May, the place on the victory stand was just as much his as it was mine.
If you want to thrive in the second chair (or any chair), be a coach. Develop your staff members to live into their full potential. Help them to tap into abilities that they may not even know they have. Don't let them off easy—it's not good for them or for your church or ministry. And when they soar, experience the joy of the victory with them.
Excerpt from Thriving in the Second Chair: Ten Practices for Robust Ministry (When You're Not in Charge) by Mike Bonem, Abingdon Press, 2016.