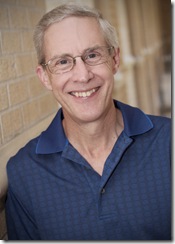 Mike Bonem is a consultant, coach, author, speaker, husband and father. He offers a unique mix of world-class consulting and executive leadership experience to help churches, ministries, and their leaders turn vision into results.
Mike holds an MBA, with distinction, from Harvard Business School. He was a senior manager with McKinsey & Company, one of the world's leading management consulting firms, and held executive leadership roles in two businesses. He subsequently served over 10 years as the executive pastor of a large Baptist church in Houston.
In his consulting, Mike works with congregations, denominational bodies, and faith-based non-profits on vision discernment, strategy implementation, organizational design, transition planning. He also coaches leaders in these organizations to improve their effectiveness. He has spoken at conferences across the country and internationally, including presentations for the Willow Creek Association, the Purpose-Driven Church (Saddleback Church), Christian Leadership Alliance and Leadership Network.
Mike is the author or co-author of four books on ministry leadership. His most recent book is Thriving in the Second Chair: Ten Practices for Robust Ministry (When You're Not in Charge). Previous books are In Pursuit of Great and Godly Leadership, Leading from the Second Chair, and Leading Congregational Change.
Mike and his wife Bonnie have been married for over 30 years and have three sons, one daughter, and two daughters-in-law.